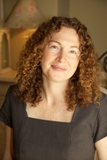 Member of International Council of
Holistic Therapists - IIHT - ITEC


Julie Anne Sparkes © All Rights Reserved.
30 minutes: £ 28
45 minutes: £ 38
What is Indian Head Massage?
Indian Head Massage is a holistic treatment that concentrates on the shoulders, upper back, neck, head, scalp and face. It has been used in Asia over the last 5000 years and is commonly practised daily by the female side of families in India today. It was brought into the UK in the 1970's as a mixture of western and Indian techniques.
What to expect during the treatment
Following a consultation, you will be invited to be seated on a chair. For the treatment, you will just need to remove upper body clothing and a towel will be provided for your modesty and then oils will be applied using various massage movements to the back, neck, shoulder, head, scalp and face. The oil will be chosen for the benefits to individually for your skin, scalp and hair. If you prefer the treatment to be carried out without oils, this is possible, please just bring a t-shirt to wear.
Potential benefits include:
* Improved hair condition
* Improved circulation
* Improved energy levels
* Stimulation of Lymphatic system
* Reduced stress
* Removal of toxins